President Donald Trump said that the US "closed the door" to the arrival of the Coronavirus from China. However, 5 more Coronaviruses were detected in the U.S. and the number of patients confirmed to be infected in the country increased to 11. Officials said a second incident involving a virus from one person to another was found in the US.
Speaking to Fox News, President Trump said, "We offered help to China, but we do not allow this problem to come to the US of thousands of people with the Coronavirus. So we will see what will happen, but we closed the doors to the virus, "he said.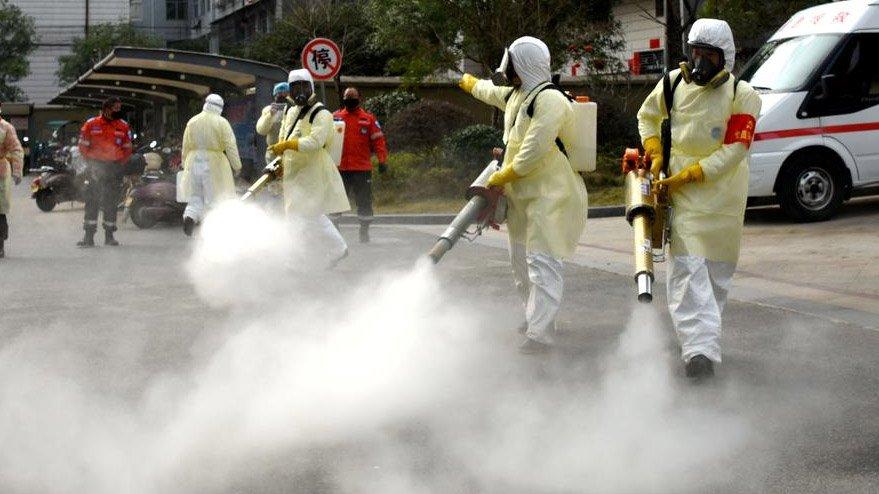 White House National Security Adviser Robert O'Brien also told CBS that the US administration has offered to help China cope with the virus, they offer to send experts from the Center for Disease Protection and Prevention (CDC), He said he didn't come.
O'Brien said, "So far China is definitely more transparent than previous crises and we appreciate it. We have tremendous experience. This is a problem that worries the whole world. We want to help our Chinese friends as much as we can. "

Meanwhile, officials from the CDC announced that 5 more Coronaviruses were detected, one in Massachusetts and four in the state of California, and the number of those found to be carrying Coronavirus across America increased to 11.
It was informed that four out of five new patients came from Wuhan, where the virus first appeared, and the fifth lived in the same house as a person who had the virus in China.
The CDC also noted that 82 people are still being monitored on suspicion that they may have been infected.
As part of an application that started on Sunday in the USA, US citizens who have traveled to China in the past 14 days will be directed to one of the 8 airports in the USA for additional health screening. US citizens from the Hubei region, where the outbreak began, will be subject to 14-day mandatory quarantine.
Temporary prohibitions were made for people who have traveled to China and are not U.S. citizens to enter the U.S. The prohibition does not include close family members and aircraft personnel of US citizens and Green Card, holders.
These 8 airports are John F. Kennedy in New York, Chicago O'Hare International Airport, San Francisco International Airport, Seattle-Tacoma International Airport, Daniel K. Inouye International Airport in Hawaii, Los Angeles International Airport, Hartsfield-Jackson Atlanta International Airport, and Washington Dulles International Airport.
Starting Monday, Newark Liberty International Airport, Dallas / Fort Worth International Airport, and Detroit International Airport will also be added to the list.
On the other hand, Russia was added to the countries that imposed restrictions on the entry of those from China. Russian Deputy Prime Minister Tatiana Golikova announced that, as of Tuesday, foreigners from China will temporarily restrict entry to Russia. Golikova also stated that Sheremetyevo Airport in Moscow is not included in this restriction.