At the end of the first unrestricted week, traffic in Istanbul came to a standstill. Traffic density is experienced in Istanbul on the first Saturday when the curfew is not applied within the scope of the new type of coronavirus (COVID-19) measures.
Istanbul Metropolitan Municipality Traffic Density Map showed the traffic density as 78 percent as of 14.55.
The crowd in Eminönü was photographed from the air
Traffic in Istanbul has come to a standstill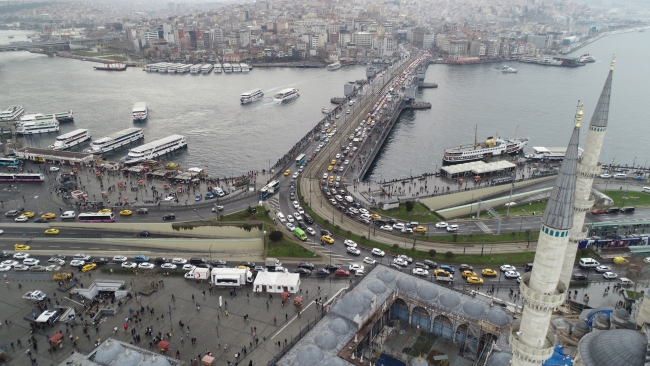 Eminönü and Galata Bridge, which was one of the places that were crowded on the weekend before the restriction, became active again with the first Saturday when the restriction was lifted.
The latest situation in Eminönü Square and Galata Bridge, where human and vehicle traffic has increased since noon, was photographed from the air.