Demonstrations demanding the release of rap artist Pablo Hasel, who was arrested and imprisoned in Spain, continued on the 5th day. Protesters and the police came face to face from time to time in the streets where the tension did not decrease.
The police took extensive security measures to prevent the incidents that took place in the first 4 days, during the demonstrations focused in the major cities of the Catalonia region, as well as in the capital Madrid and other major cities such as Valladolid, Santander and Valencia.
Although the demonstrators continued their violent protests in Barcelona, ​​the protests were calm in Madrid and other cities.
The tension in the streets of Spain does not stop
Police took the area into the security circle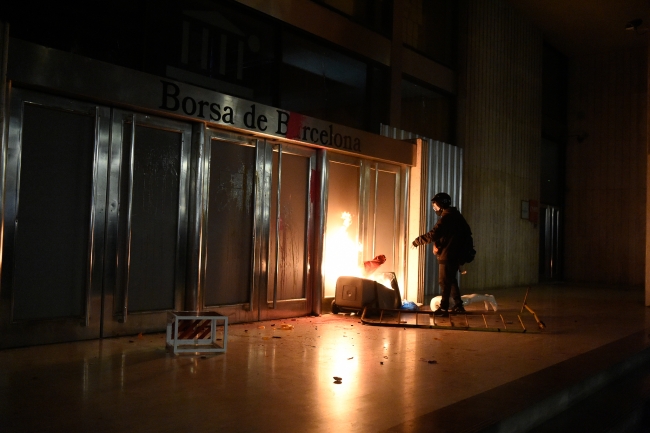 The police, who blocked all the entrances and exits of the square where the crowd gathered in the city center in Madrid, allowed the entrance with identity check and body search.
Taking the region into the security circle against possible actions of violent groups, the police did not interfere with the gathering of the demonstrators and their support for the prisoner Hasel by shouting slogans despite his permission.
The tension in the streets of Spain does not stop
In Barcelona, ​​small groups attacked by setting fire to garbage bins, building roadblocks and throwing stones at the police.
95 people were detained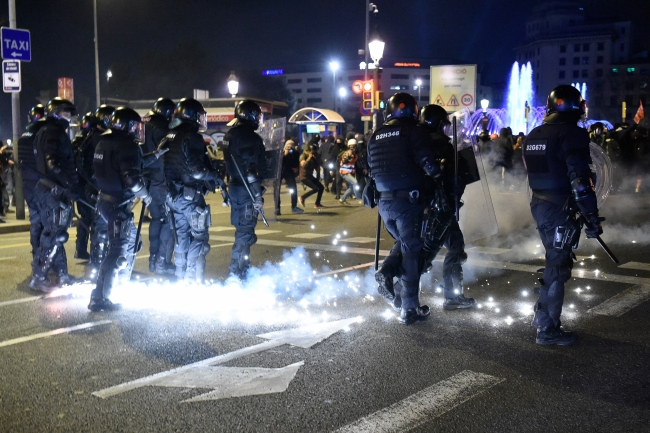 From time to time, the police did not allow Vandalism by intervening against the demonstrators.
The tension in the streets of Spain does not stop
In the first 4 days of the demonstrations, approximately 95 people were detained and nearly 100 people were injured.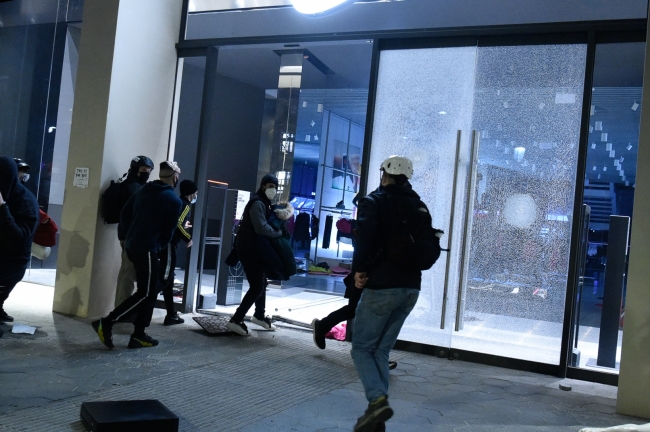 The vast majority of the detainees were released at the court where they were taken.