The state of Texas in the USA is removing the obligation to wear a mask applied due to the pandemic as of next week.
Closed businesses will be allowed to open at full capacity under the decision announced by the state's Republican Governor Greg Abbott, saying "Now is the time to fully open Texas."
More than 43,000 deaths from coronavirus have been recorded in Texas, one of the largest states in the country. The state is also third in the coronavirus deaths ranking.
Abbott, who has been criticized for maintaining the restrictions from his party for a while, said "Too many Texans were deprived of employment opportunities. Small businesses are having difficulty paying their bills", explaining his reason for taking the decision.
|
"Covid didn't disappear suddenly, but state restrictions are no longer needed," Abbott said.
The new application, which will take effect on March 10, cancels many restrictions previously imposed. Businesses to be opened with one hundred percent capacity will be able to limit their capacity with their own decisions or implement additional security measures.
Approximately 5.7 million people have been vaccinated in Texas to date.
President Joe Biden's administration has made it clear that its restrictions are still necessary.
Analysis: Decision, a test of relations with the White House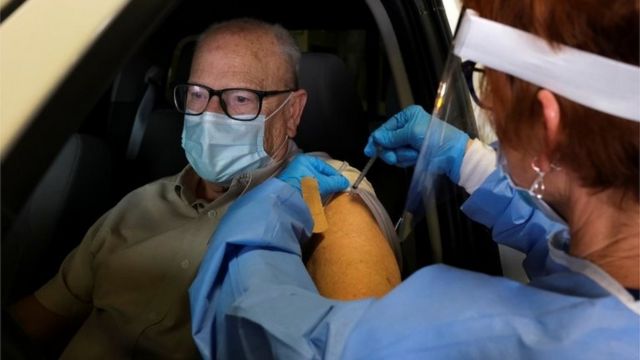 The state's response to the epidemic was political from the beginning. Abbott supported Trump's relaxed approach to making restraining decisions. However, this caused tension among the Democratic Party politicians in the city.
Pandemic control versus economy control. Or the necessity of a mask against personal freedoms. State politicians' attitudes have also been more reactive than preventive.
But even a year later, not much has changed in the state. The death toll and current case rate are still at the top in the US. That's why critics of Abbott say he doesn't make scientific decisions.
Therefore, the decision will be a test for the state. But a similar test will be in the relationship between Biden and Abbott, who took the pandemic more seriously than its predecessor.