Interesting statements about Bitcoin whales came from CryptoQuant CEO Ki Young Ju. According to the famous CEO, while BTC is consolidating between $ 50,000 and $ 60,000, surprising moves have come from Bitcoin whales.
Bitcoin Whales and OTC Markets
In a new Twitter post, the famous CEO says he has probably witnessed large Bitcoin transfers happening on over-the-counter markets (OTC).
Ki Young Ju's statements are as follows:
"The whales continue to accumulate BTC. Massive Bitcoins were transferred. However, these transactions did not take place from stock exchanges. Probably there are transactions made from OTC markets. NVT Golden Cross still corresponds to a very low signal. This means that the trading volume is large compared to the market value. "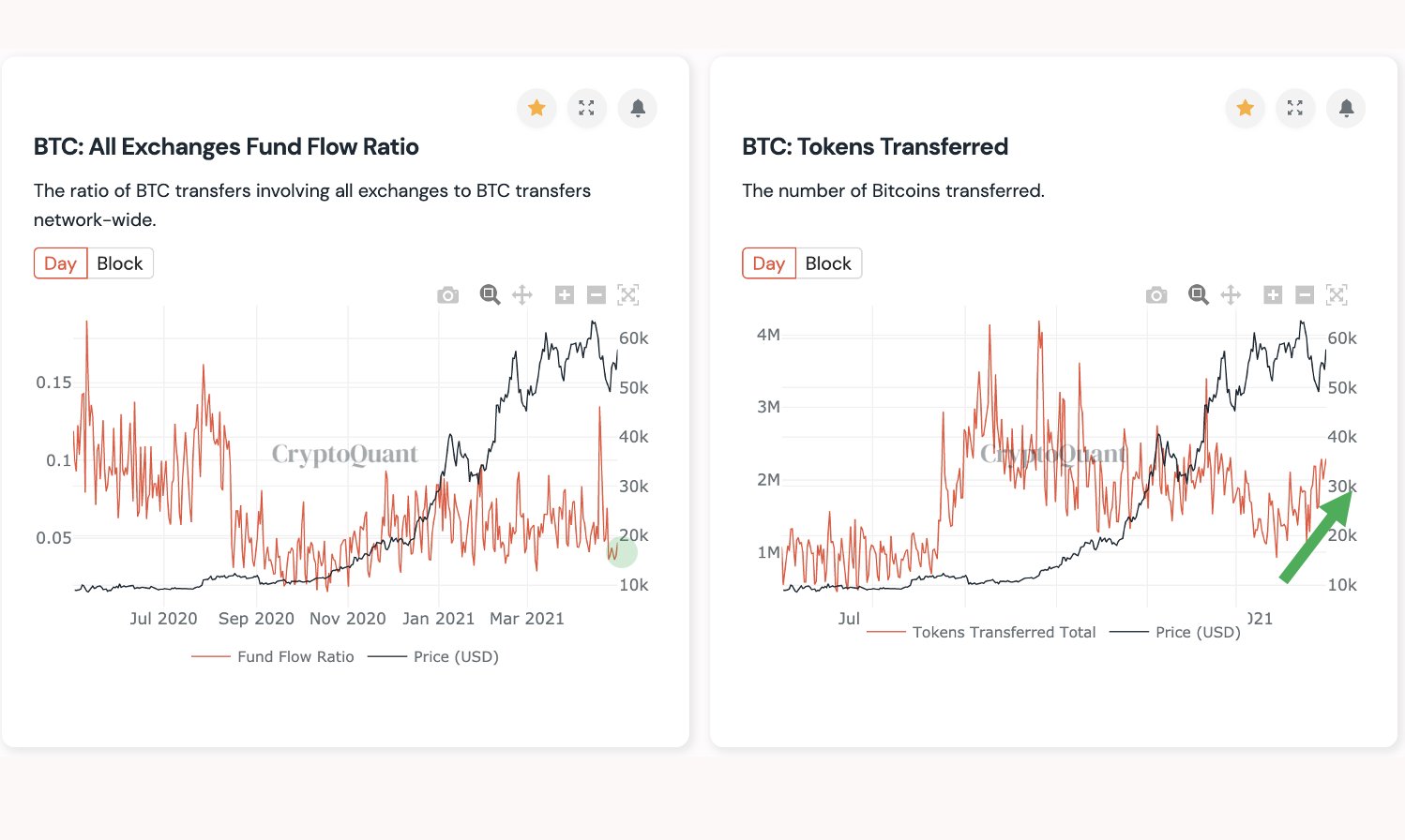 According to CryptoQuant, NVT (Network to Value Transactions) Golden Cross is a signal indicating the formation of a local upper or lower level. A value below -1.6 indicates that Bitcoin could be ready for a strong move. At the end of April, the NVT Golden Cross metric is -2. It was worth 95.
"The NVT Golden Cross indicator reached a one-year low. BTC has upside potential in terms of NVT valuation model. "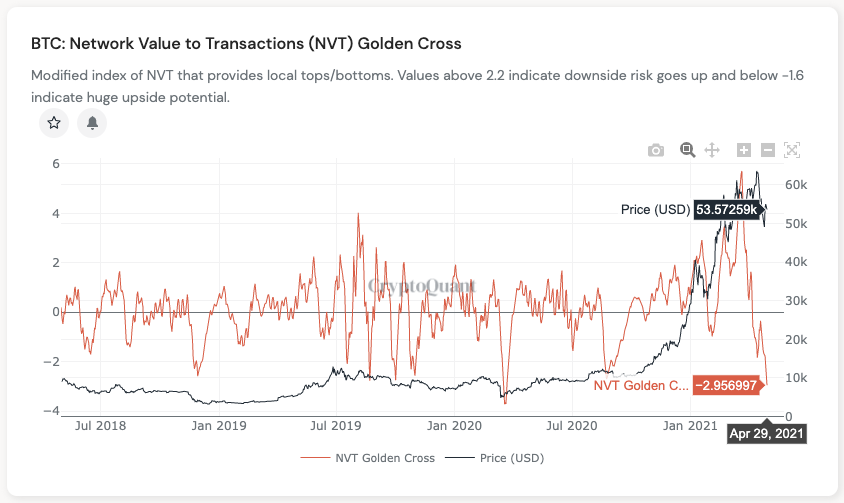 In addition to what he said above, Ki emphasizes that whales are transferring BTC to derivative exchanges. According to Ki, this development shows that they can bet on the rise of Bitcoin in the short term.
"A significant amount of BTC has moved from other exchanges to derivative exchanges. This development means whales can use their BTC as collateral to open a long-focused position. Almost all of these movements took place at the bottom levels. "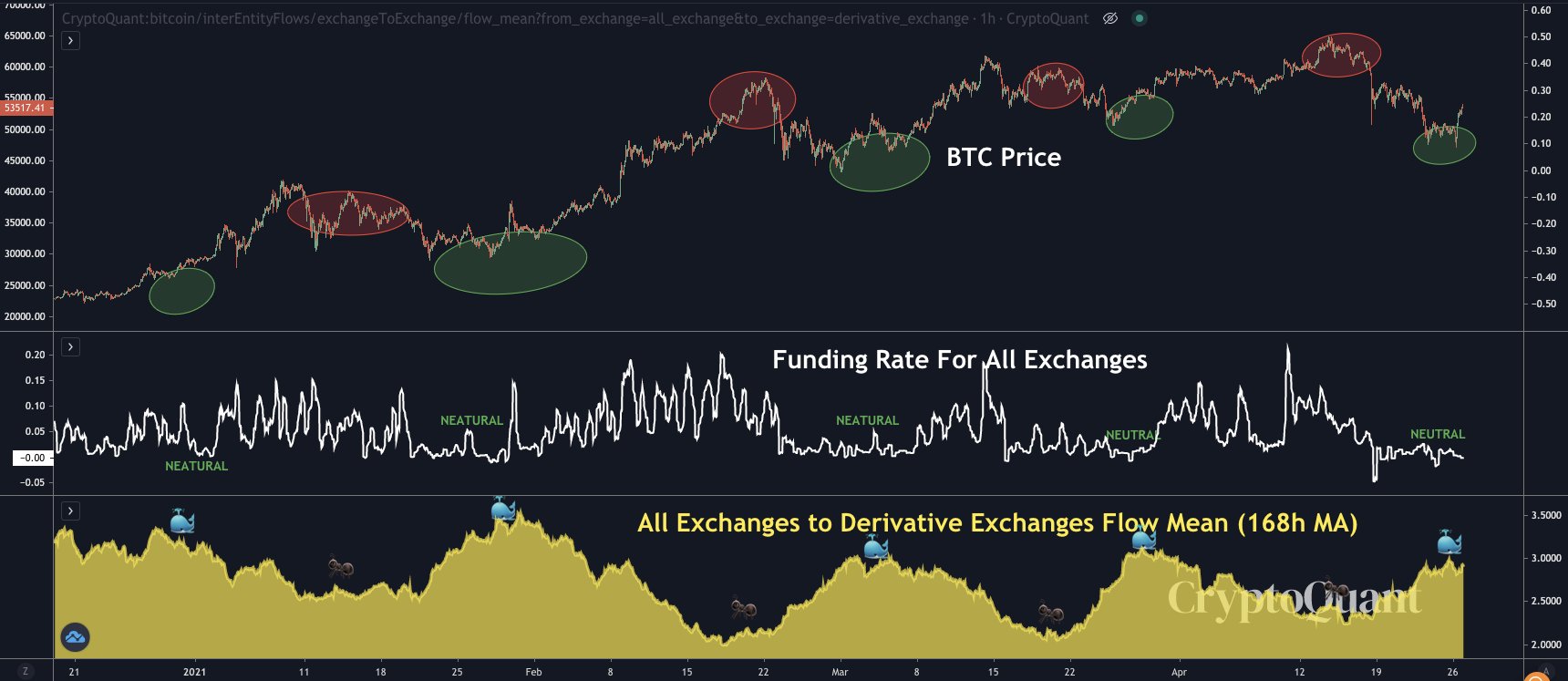 Another signal indicating the huge whale backlog, according to Ki, is the Coinbase bonus, which institutional investors say is a sign that they are buying Bitcoin. He highlights that the Coinbase premium is on the rise:
"Institutions like Tesla use Coinbase Prime brokerage to buy or sell BTC. There will be bulk orders that can affect the BTC price. The Coinbase bonus has been negative / neutral for the past 7 weeks. However, he recently turned positive and reached an all-time high just a week ago. This means a long-term rise. "
The bullish signals on the blockchain are coming as Bitcoin recovered from nearly fifty-day low at $ 47,159.49. At the time of writing, Bitcoin is trading at $ 57,499, up 14% last week, according to CoinMarketCap.