The new information about the Samsung Galaxy M30 has come to light the previous information.
Samsung in January; Galaxy M10 and M20 models introduced. In the coming weeks, the Korean manufacturer will introduce the Galaxy M30, which we can define as a top model of these devices.
One of the first details coming to the Samsung Galaxy M30 was the display feature. The Infinity U screen is one of the biggest possibilities. The display also had a resolution of 6.38 inches and a resolution of 2220×1080. The triple camera feature of the 13MP / 5MP / 5MP sensors was also highlighted. A few days ago in the news we have passed all the technical details of the device.
The additional information about changing the Samsung Galaxy M30 was related to the display features. It will have a screen resolution of 2210 × 1080 and its internal storage will be equipped with a capacity of 128 GB. Exynos 7904 processor and 6GB of RAM are also among the newcomer information.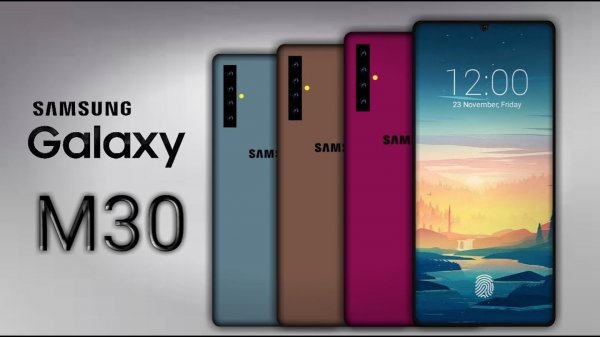 Last but not least, the battery volume will be 5000 mAh; 159 x 75.1 x 8.4 mm in size, 175 grams in size we can see this model. There is no clear date when the Samsung Galaxy M30 will be available. Stay tuned to be informed of developments related to this model.