Currently, there are a number of users who are not satisfied with the phones they use and have not the economic comfort to buy the new ones.
We have prepared a good guide for such users. You may be passing through the tough economic period, Currently, there are a number of users who are not satisfied with the phones they use and have not the economic comfort to buy the new ones.In this article, we will talk about "4 steps of these methods."
update and New Software
As new phones go out on the market, it's a known marketing strategy that older phones can not get updates. Firms will create a new model without getting rid of various problems of their phones, and most of the users are not satisfied with this situation. In this case, you can install a solid 'special rom' for our phone
The custom ROM market is very busy and very easy to get lost. The ROM you have installed is not compatible with the phone, the Wi-Fi connection is not working, and so on. You may encounter many problems like this. To prevent this, we recommend you try LineageOS, which is the most reliable and robust on the market. LineageOS has been developed by CyanogenMod's producers, which have been legendary by Android users and closed their shutters in 2016, and provided a solid device support at an incredible level, along with robust features.
Change the launcher
Using a launcher outside of the phone launcher can give you a new experience both in terms of performance and visibility. Below, we list the launcher software that I think it would be most logical to share with you. You can choose which features are more important to you.
Hosts Most Customization Options: Nova Launcher
fast, Light and Free: Evie Launcher
A Pure Google Experience: Google Now Launcher
Better Camera Experience
There are two things you can do in this area: one is to improve the performance of your camera with the software, and the other is to purchase a new lens for your phone. Of course, the second method directly brings to mind the idea 'I'll give him a phone to put the money on that money' idea, so you can try out the cameras and push the boundaries of your phone camera.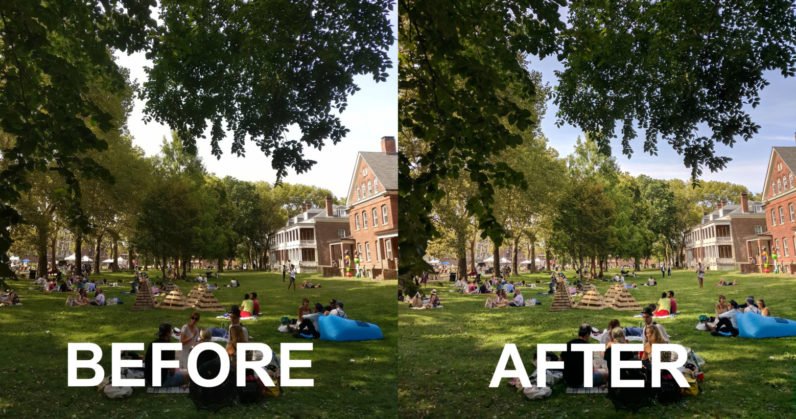 If your phone slowed down …
The first method that comes to mind in this regard is the Clean Master type; we can say that the software that closes background applications gains speed, but does nothing practically. There are three different ways to do this:
Reset Phone: The first and most effective way to come to mind. You can do a 'soft reset' from the phone, but we recommend you go into the recovery menu and get a clean start.
Custom Rom: will enable you to use your phone for more effective and improved performance.
Greenify: According to my personal experience, Greenify is the only software that can solve the charging and ram problems with the slowness of Android phones. Dilersen can try the free version, if you like, you can buy it.
Yes, we spoke of various suggestions that will help you get more out of your existing phone, without the need for a new phone. You can also share the different methods and experiences that you know with us in comments.