In Georgia, there was a quarrel between the police and activists protesting the arrest of Nika Melia, leader of the main opposition United National Movement.
Protesters who took to the streets in the capital Tbilisi want the release of Melia, who was detained last week and then arrested.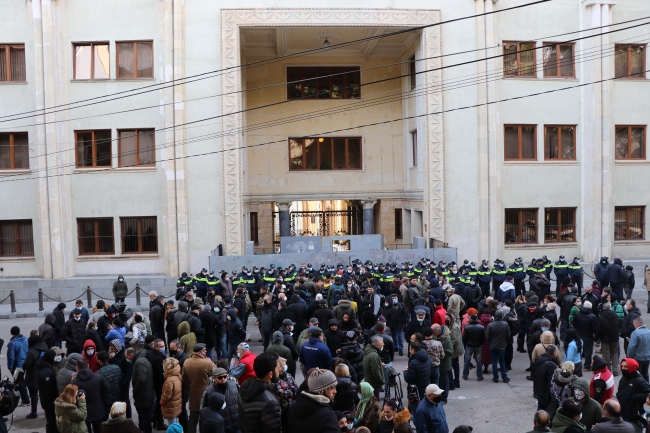 Activists gathered around the parliament building, trying to prevent lawmakers from entering parliament. A clash broke out between the activists and the police.
Some demonstrators who tried to block the road despite the police's call were detained.
 The opposition says "elections were not transparent"
The opposition in the country wants to renew the elections, claiming that the elections held on October 31, 2020 are not transparent and refuse to enter parliament by continuing the street protests.
The government, on the other hand, invites the opposition to enter the parliament, stating that the elections are held through transparent and democratic means.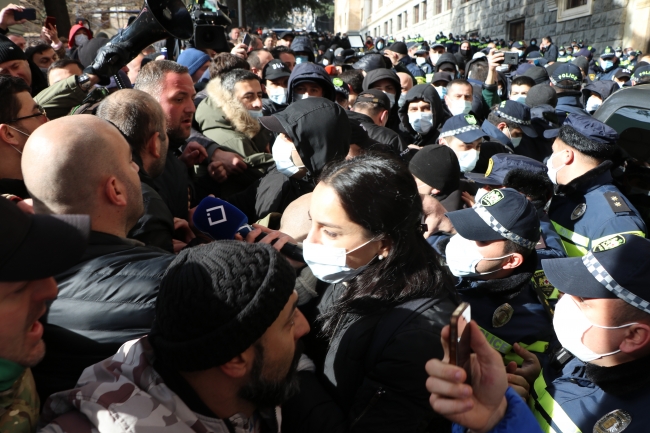 The detention and arrest of dissident Melia last week sparked new protests in the country. Tents were set up opposite the parliament building in Tbilisi.
Prime Minister Garibashvili meets with the opposition
The President of the European Union (EU) Council, Charles Michel, who held official talks in Georgia, brought the parties together at the negotiating table yesterday in order to resolve the political crisis between the government and the opposition.
Georgian Prime Minister Iraqi Garibashvili and the leaders of various opposition parties in the country met at a closed-to-press meeting at Michel's invitation.