American experts claimed that North Korea is building a new nuclear facility near the city of Kusong. New nuclear facilities, allegedly built by the Pyongyang administration, were viewed from a satellite.
Experts at the Middlebury Institute for International Studies in the US state of Vermont announced that it is building a new nuclear facility in Yongdoktong, near Kusong, North Korea.
The new nuclear facilities in question were allegedly used as a link to other facilities through a secret tunnel.
"Images released by Maxar show a double tunnel entrance through December 2019 and a new building-like structure visible in February 2021," experts said, commenting on satellite photos of the military base.
"The place where North Korea stores its nuclear weapons"
Speaking to CNN International, the US intelligence official said that the military buildings in Yongdoktong are facilities where North Korea's nuclear weapons are stored.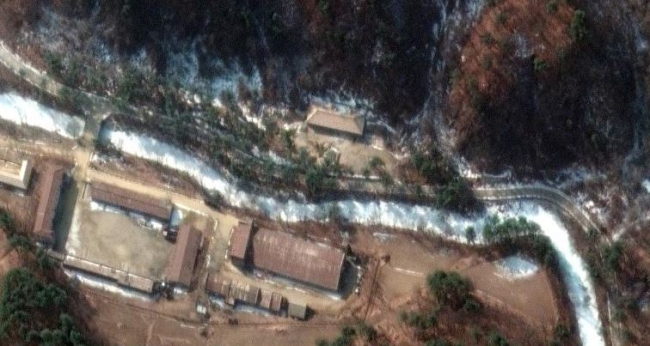 Experts emphasized that North Korea continues to produce nuclear weapons and continues to store what it produces.
The American media announced that the Pentagon has not made a statement on this issue yet.
It is unknown what steps Biden will take for North Korea
The US media has announced that President Joe Biden has not taken a clear stance regarding his North Korean policy and the steps he will take are unknown.
White House Spokesperson Jen Psaki told reporters last month, "In the President's view, North Korea's nuclear ballistic missile and other nuclear proliferation activities pose a serious threat to the world's international peace and security. "It is undermining the global non-proliferation regime."