In the US state of California, images of a man who died after being detained in 2017 said "I can't breathe" during the police intervention. The incident took place in Fresno, California, in May 2017.
According to the statement made by the police, Joseph Perez, who was warned that he was walking on the highway and posed a danger, but did not heed the warnings, was intervened.
Medical teams were called for the 41-year-old man, who was stated to be "in need of help" and "acting irregularly".
In the body camera images of the intervention moment, it was seen that Perez, who was lying face down, said "I cannot breathe".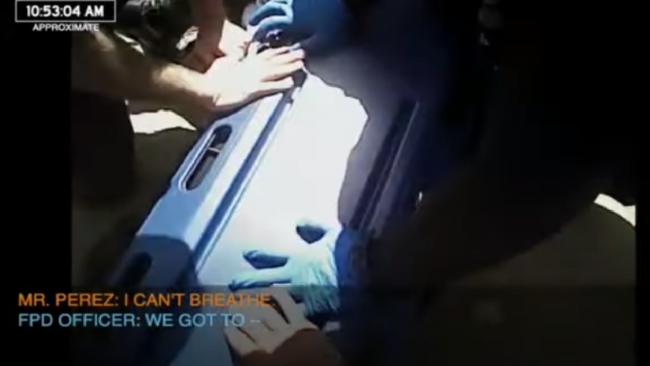 In the USA, images of the man who died after custody saying 'I can't breathe' were shared
Police announced that Perez died in the hospital where he was transferred.
His family sued
Perez's family sued security forces and paramedics. The family's lawyer said the death was considered murder by the regional forensic authority.

"No excessive force used"
Saying that Perez had lost consciousness, police official Andrew Hall said that an internal investigation of the incident revealed that the officers did not use excessive force.
Hall stated that the person was found in that state due to his drug use.
The George Floyd case
George Floyd, a 46-year-old black American, was detained by police in Minneapolis on May 25 on suspicion of fraud, while police officer Derek Chauvin pleaded "I can't breathe" for minutes because he pressed his neck with his knee for a long time.
Floyd died in the hospital where he was taken after the incident. Many protests were held in the USA after the incident, which attracted great reaction.