A London-based company called Bare Conductive produced electricity-transmitting paint. The product can be used on various surfaces such as paper, plastic, wood, cardboard or glass.
"There are a lot of small carbon particles in this liquid and these particles get closer together when the liquid is dry," said Matt Johnson, co-founder, and co-founder of Bare Conductive, which explains the use of carbon to generate electricity. Johnson stated that the drying of the paint has brought the proximity of carbon to each other.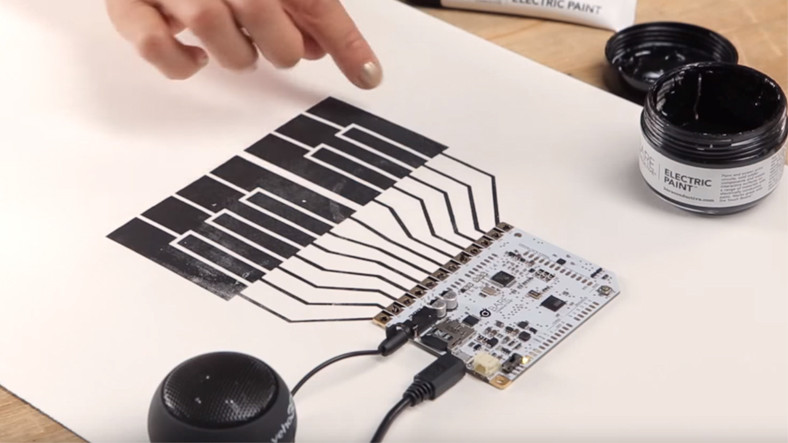 electric paint
The electric paint used by connecting to a computer or an electric button or switch with a circuit board serves as a sensor for these devices. The product, which has been on the market since 2009, was purchased by more than 200 people.
electric paint
Electric paint can be the basis for our home's walls becoming more interactive in the distant future. According to the report "Life in the Future" published by SmartThings in 2016, people will not struggle to paint the walls of their homes. Instead, they can reflect what they want on the walls of the picture with the coatings resembling a led screen. As you can imagine, this legendary science-fiction series took place in the past season of Black Mirror. What do you think you would like to have such an electrical switch?