One XDA Developers member shared a list of code names for all Samsung Galaxy devices to be introduced in 2018.
An XDA Developers member who has published a list of Samsung smartphones that will receive the Android Oreo update with information from a source close to Samsung previously will now be able to view all the Samsung Galaxy devices that will be on the market in 2018 in the light of information received from the same source, published the list. The list is extensive, featuring 26 different Galaxy devices.
The range of products for Samsung's smartphones has always been wide. So much so that the company introduces 23 different smartphones in a year, which means you can find a different Samsung smartphone for almost $ 125 in your pocket. However, the list shared by the XDA Developers includes not only smartphones but also new Galaxy Tab devices.
At least for now, the most intriguing Galaxy devices on the list are Galaxy S9 and S9 + with 'star' and 'star2' code names. After Samsung's new flagship dual is introduced at the Mobile World Congress, the eyes will turn to the new Galaxy Note 9, Samsung's top-tier smartphone. Galaxy Note 9, which is expected to be introduced at the end of August, will also have clues about the Galaxy S10, the 10th phone of the Galaxy S series.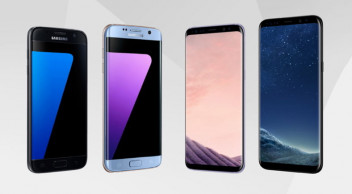 You can look at the list of Galaxy devices that Samsung will introduce in 2018. Do you intend to buy any of the following models?
AsterQLTe – Samsung Galaxy S9 Active (Snapdragon)
c10lte – Samsung Galaxy C10
c10plte – Samsung Galaxy C10 Plus
crown – Samsung Galaxy Note 9
gta2xl – Samsung Galaxy Taba 10.1 2018
gtesy18lte – Samsung Galaxy Tab E 2018
GTS4llte – Samsung Galaxy Tab S4
j2y18lte – Samsung Galaxy J2 2018
J3NeoLte – Samsung Galaxy J3 Neo
j3topelt to
j4lte – Samsung Galaxy J4
j6lte – Samsung Galaxy J6
j7topelt to
j7toplt to
j8lte – Samsung Galaxy J8
jackpot to
jackpotqlt to
jackpot2lt to
jackpot2qlt to
kelly to
lugelt to
star – Samsung Galaxy S9
star2 – Samsung Galaxy S9 +